There are many milestones and things to watch for and anticipate as a new parent. One of these areas involves motor skills. Motor skills are defined as an intentional muscle movement—these movements are typically placed into 2 categories, gross motor skills and fine motor skills. Gross motor skills involve larger movements of the arms, legs, feet, or entire body, such as crawling, walking, and jumping. Fine motor skills involve smaller movements of body parts such as fingers and hands. Believe it or not, there are many easy and fun activities parents and caregivers can do with babies to encourage the development of both gross and fine motor skills. Here are just a few:
Get out the Play-dough
Most kids love play-dough, and it turns out that this activity is more than just crafty fun. It encourages imagination, provides a sensory experience, and builds motor skills. The pinching, stretching, and kneading of play-dough is wonderful for building muscle strength and coordination in little fingers. Once you teach your little ones that play-dough is for playing and not for eating, they can unleash their creative spirit while developing essential motor skills.
Go Swimming
One of the major components of well-developed gross motor skills is a strong core. According to professionals who offer baby swimming lessons in Houston, swimming is an effective way to build core, leg, and arm muscles even in young children and babies. Swimming with your little one will get them used to the water—a huge benefit when they are old enough for swimming lessons on their own. This is a great mommy-and-me class to try with your baby to help them build important muscle groups and learn essential swimming skills.
Coloring
Holding a pencil or crayon the correct way may seem to be a skill not needed for years to come, but it is never too early to begin to develop strong muscles and good skills. By using short nubs of pencils and crayons it encourages little ones to hold them correctly, rather than in a fist. Using thicker markers in the beginning will help them get an idea of how to grasp, and showing them how to color on a page will help with coordination and strength. Then, try cutting down pencils and crayons to help increase these grasping muscles as they grow.
Play Hopscotch
Drawing a basic hopscotch grid with sidewalk chalk can provide hours of entertainment, exercise, and development of gross motor skills. Hopping and jumping are both skills that build strong leg muscles and coordination. Little ones may not be able to actually play hopscotch. Simply drawing a line on the ground and encouraging them to walk along it and jump over it is a great alternative. Not only will this help them burn off extra energy, but they will eventually develop the muscles needed to hop, skip, and jump.
Tummy Time
For very young babies, tummy time is like doing a set of sit ups. Laying a baby on their tummy for supervised play time is extremely important and beneficial to the development of strong core, neck, arm, and leg muscles. These muscles are all needed as the baby learns to sit, scoot, crawl, and walk. Your little one may scream and cry during tummy time, but it is necessary to proper growth. You may dread this exercise, but allowing the baby to get used to this position will help them develop the necessary muscles to support their own body.
Strings and Things
Allowing kids to string materials is a wonderful way to build fine motor skills and build hand-eye coordination. Kids can string things such as macaroni, cheerios, and beads into necklaces and bracelets. If they aren't quite coordinated enough for this, invest in a few books or games that require strings to be looped through holes repeatedly (you can even make your own.) This action will help with creativity and hand-eye coordination, but can be disguised as a fun game or jewelry making for your little one.
There is nearly a never ending number of ways to work on building gross and fine motor skills with babies. The keys are to be creative, stay active, and have fun! Your baby will develop the necessary skills as you help him or her along in the process, and you can always ask your pediatrician if you are concerned about their development or motor skills.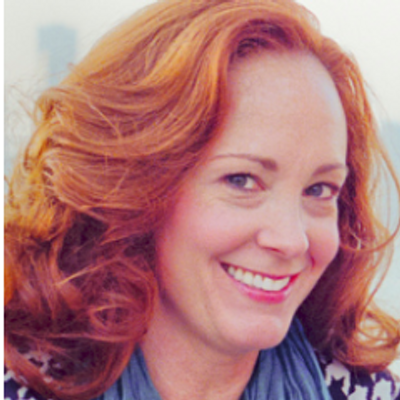 Guest Blog by Dixie Somers, Freelance Writer/Blogger
Dixie is a freelance writer who loves to write about business, women's interests, or home and family. Dixie lives in Arizona with her husband and three beautiful daughters who are the inspiration for her writing.
Interested in writing a guest blog for Woombie? Send your topic idea to pr@woombie.com.
All data and information provided on this site is for informational purposes only. Woombie makes no representations as to accuracy, completeness, current-ness, suitability, or validity of any information on this site and will not be liable for any errors, omissions, or delays in this information, or any losses, injuries, or damages arising from its display or use. All information is provided on an as-is basis.