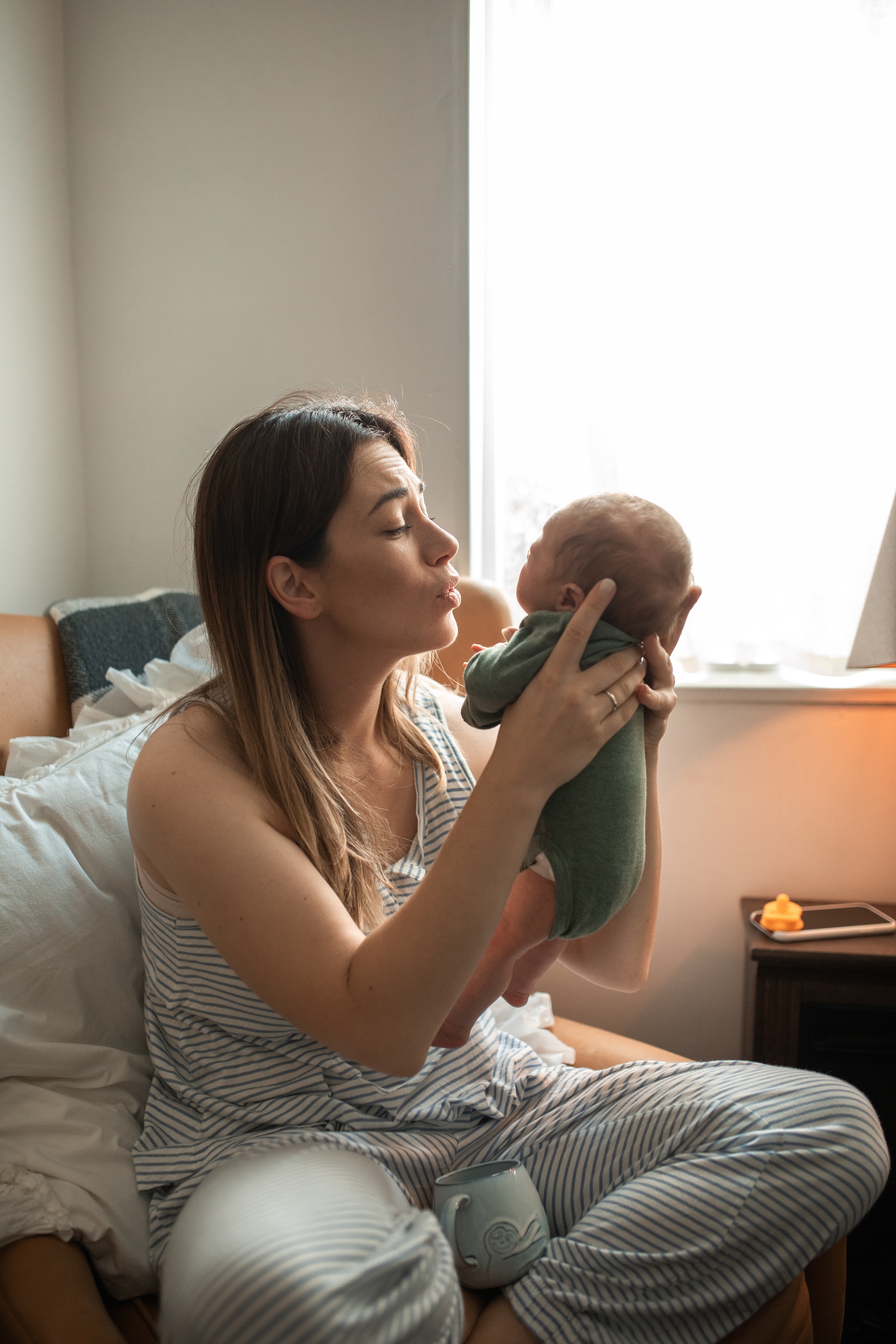 After you have a baby, you need as much time as possible to rest and recover. Sometimes, that can seem like an impossible task. After all, you have a baby to take care of, and maybe other little ones as well. That's why keeping a few things within your reach is vital. Here are nine essentials you will want to have handy.
Water Jug
A glass of water is good, but a water jug is better. Whether or not you're breastfeeding, your body needs extra hydration. You lose a lot of fluids during childbirth, and it's essential to replace them. Having a jug of water nearby saves you from getting up and refilling your glass all the time. You can appreciate your water jug when holding a sleeping baby, and you're able to avoid getting up for a drink.
Lip Balm
Hospitals have dry air, and it may surprise you how parched your lips and skin feel. A tube of medicated lip balm can be one of the comforts you don't want to do without. Try to keep a tube handy in your pocket or on your bedside table.
Lotion
Did you notice the dry air yet? If your lips can use some soothing balm, your skin can undoubtedly appreciate moisture. A fragrance-free lotion for deep hydration can do the trick. Use it generously, especially on your hands, which are probably extra dry from all the extra washing you do with a newborn baby.
Swaddling Blankets
Newborns love to feel secure, and a swaddling blanket can make them happy. If you don't know how to swaddle your baby, ask a nurse or technician at the hospital. They are pros at wrapping your little one like a perfectly cute burrito. You may want to invest in a few swaddling blankets if one gets soiled.
Diapers and Wipes
Babies go through oodles of diapers, especially in the early months. Keep a stash of diapers and wipes in all the places you hang out — near the bassinet, by your favorite recliner and at your bedside. You'll be prepared for a quick change (or two or three) at a moment's notice.
Nursing Pads
Your milk will probably come in whether you choose to breastfeed or not. Be prepared with a stockpile of nursing pads. If you breastfeed, you'll need to keep them on hand for the weeks or months you nurse your baby. If you're bottle feeding, you will need them until your milk dries up.
Ice Packs
After giving birth, you'll have soreness and tenderness in various parts of your body. Your stomach, perineum and breasts can all be painful postpartum. Keep some ice packs nearby for pain relief. They can supplement any pain medication you are allowed to take, or they can offer comfort on their own.
Peri Bottle
A perineal irrigation bottle helps you stay clean. Fill it with water before you use the toilet. During and after going to the bathroom, you can squirt the water on your perineum to soothe the burning sensation and clean the area when you're done. Keeping the perineum clean prevents infection and eases pain.
Comfortable Clothing
Whether it's a great pair of pajamas or your favorite sweat pants, comfortable clothing is a must after having a baby. Your sore body will appreciate soft, stretchy pieces for the first several weeks. Comfy clothing also keeps you feeling good while you're attending to your baby.
Taking care of yourself and your baby are big tasks in the first several weeks postpartum. Make them a little easier by keeping some essentials within reach