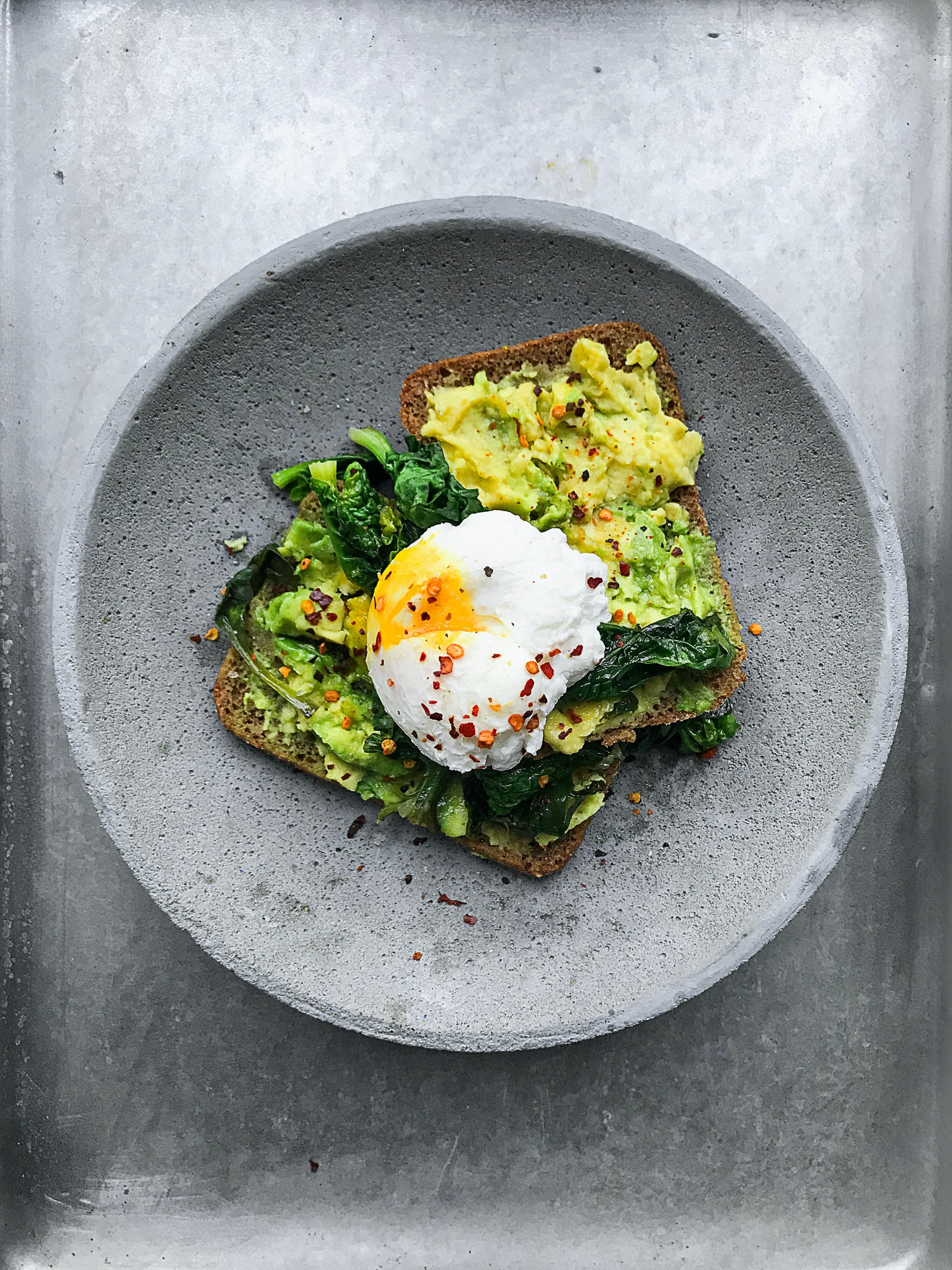 Whether you're breastfeeding your new baby or not, getting the right nutrients to keep up your energy and recover after giving birth is vital for new moms. You are probably sleeping less at night and may be finding less time to prepare and eat nutritious meals. Give your energy a needed boost by making one of these five powerhouse mom breakfasts part of your new baby routine.
Breakfast # 1: Bar Star
Ditch the sugar-laden ultra-processed energy bars and replace them with a good whole food option like a peanut butter snack bar. But don't stop there. Be sure to add a little fresh fruit and a nutritious glass of a healthy nut or seed milk to turn your bar into a well-rounded breakfast. Blueberries are great postpartum because the B vitamins they contain help you recover your energy, and they also are a great antiinflammatory food.
Breakfast #2: The Whole Bowl
Cooked grains like quinoa, wheat berries and oats can be made in advance and stored in the fridge, and these are excellent foods that are especially good for breastfeeding support. Add beneficial oils like coconut, pumpkin seed, or flaxseed oil to the grain and then top with some favorite fresh, frozen or dried fruits, nuts, seeds, nut butter, and even a sprinkle of cinnamon, spirulina, and a dollop of yogurt. Soaked raw almonds are full of great nutrients for new moms. Just soak almonds in a jar of water in your fridge and slide the peel off before eating. Add them to your grain bowl, put them on top of toast, or eat a handful plain.
Breakfast #3: Toast It Up
Skip the butter and jam, your toast just got extra-special, momma. Make whole grain toast topped with your choice of nut butter, fresh or frozen fruit, a drizzle of beneficial oil, slices of avocado, and hard boiled egg to make a quick and easy nutritious breakfast fit for a new mom. Keep some hard boiled eggs on hand in the fridge as these are then faster and easier for you to add to breakfast than a fried egg. Some nutritionists would even argue that a hard boiled egg is healthier for you than a fried one.
Breakfast #4: Super Smoothie
For a super new mom smoothie blend a can of full fat coconut milk with 2 frozen bananas, a block of silken tofu, a handful of baby spinach leaves, and some frozen blueberries. Add nut or seed milk to make it thinner, if desired. You can add a variety of probiotic or whole food powders to this smoothie to add more vitamins and minerals to your liking. Some great add-ins include spirulina powder, barley grass powder, and beet powder.
Breakfast #5: Yogurt for Your Gut
Starting the day off with probiotics is an excellent way to consistently get a probiotic boost to your body to nurture a healthy gut microbiome. Buying or making plain yogurt with no added sugar provides an excellent foundation on which to build a healthy breakfast. Simply add uncooked oats or pre-cooked whole grains to the yogurt, then top with honey, fruit, nuts, seeds, and other favorite healthy toppings. You can make such breakfast parfaits a day or two ahead of time in portioned containers so they are convenient for you to grab in the morning for a healthy breakfast option.
Make sure as a new mom that you're eating for maximum energy. Try to stick with whole foods and cut out foods that are processed and contain extra sugars and chemicals that can slow your body down and add toxins that make your body and brain sluggish. It's especially important for new moms to be good to themselves because you have one of the most important jobs in the world, which is to be an amazing mom for your new baby. The food you eat to fuel your body as a new mom can help your body to both recover from pregnancy and birth as well as help it to function optimally as you take care of your baby.